Virtual Field Trip
On the Frontlines of the Opioid Epidemic:
A Community Fighting Back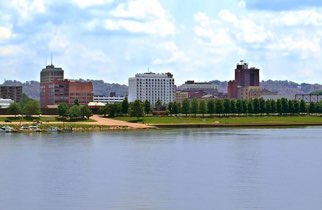 Tune in to the Operation Prevention Virtual Field Trip
October 25, 2017 at 1pm EDT/10am PDT
Communities across the country have been greatly impacted by prescription opioid misuse. In this latest virtual field trip, Operation Prevention will introduce students to the residents of Huntington, West Virginia, one of the communities most affected by the opioid epidemic, to share how opioids have changed their lives. With stories from survivors, community members, and those working tirelessly to make a change, students will be introduced to all facets of a community in recovery during this vital, personal look into the opioid epidemic.
Register Now
Companion Activity
Prepare your students for the virtual field trip
This assignment could help save a life. Download this companion activity and start a dialogue with your classroom prior to the virtual field trip.
2016 Virtual Field Trip
The Science Behind Opioid Addiction Virtual Field Trip explored the science of addiction to help middle and high school students understand how prescription drugs and heroin affect the brain and body. During this powerful forum, students got the unfiltered facts about drugs and addiction and had their questions answered by leading experts, including DEA agents and pharmacologists.
Prepare your students for the virtual field trip by downloading the Companion Guide.